Love to journal and want to use those wavy lines to define your lettering,
but can't get the curves to look right? Then this is the stamp for you!
Use a little of the image; use a lot.
Be bold and stamp in a dark color, or use a light color to lead your way.
Add your own embellishments -- dots, spiral ends, etc.
Don't have an acrylic block this big? No problem!
Just lay your stamp image-side up and ink it,
then carefully place it on your page and press it down with a book...
but be sure that you have some support under your page so it is flat.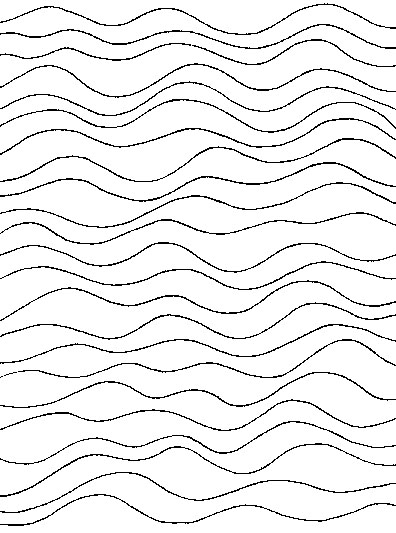 Journaling Letter Guide
Size - 5.5" x 7.5"
See a Sample